Discover more from The Creatives Note
Curating, documenting and telling the stories of creativity in Africa
Design Week Lagos announces the 2023 edition of its festival is set to take place this October
With support from Lagos State, the 2023 edition of Design Week Lagos (DWL) is set to take place in various venues across Lagos from October 19-22, 2023 with the theme; Africa Design, The Future.
Design Week Lagos (DWL), the number one festival established to promote African design excellence, earlier announced that it will be hosting the 2023 edition of its annual festival in October.
Subscribe to The Creatives Note to read stories of African creatives, creative events, and creative opportunities in Africa.
Design Week Lagos, the leading design week on the African continent, founded by African design advocate Titi Ogufere, was established in 2019 as a citywide celebration held in Lagos, Nigeria, over seven days, promoting creativity and innovation across disciplines, including architecture, industrial design, interior design, furniture design, graphics design, and technology.
"DWL was conceived to present and celebrate the best in contemporary African design across categories while bringing international field leaders and visitors to experience the most exciting work from the region."
---
Read Also: Art X Lagos to return for the 8th edition of its art fair this November
---
Some of the core programs of DWL include Design Week Lagos Exhibition—a central exhibition showcasing new work from across the continent, The Innovative Design Excellence Awards (IDEA), formally known as the Interior Design Excellence Awards—an independent design awards program, Design Week Lagos Talks—a series of talks and lectures, and The Made by Design Show—Nigeria's largest and most prestigious luxury home and hospitality trade event.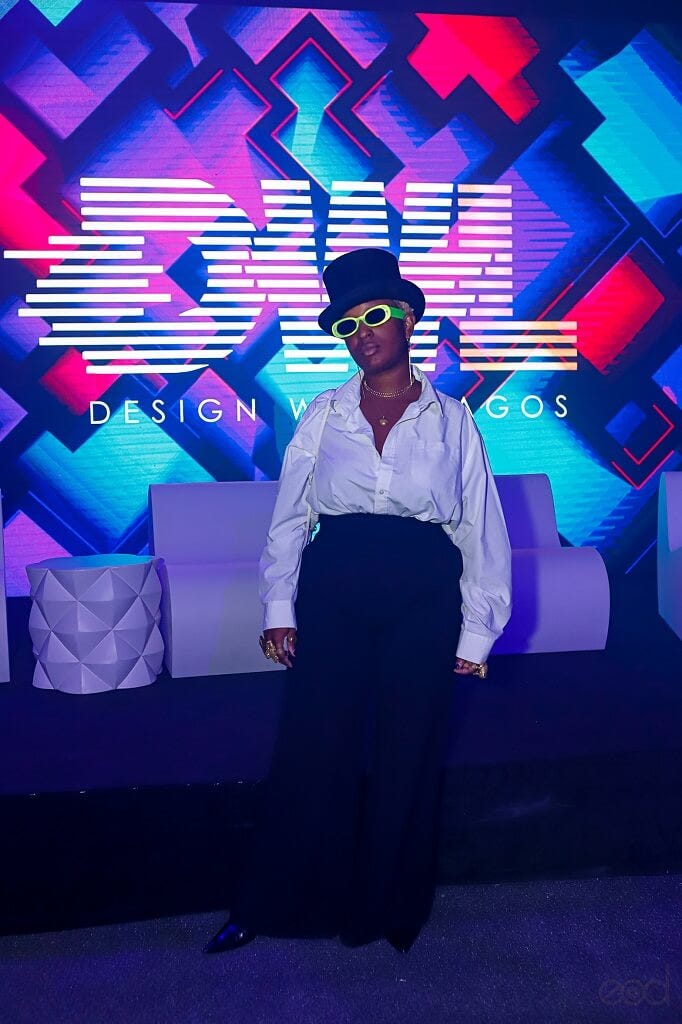 DWL says its mission is to highlight the importance of all design disciplines and their impact on economic, social, cultural, and environmental development.
In addition to presenting new product designs, "DWL's program highlights and explores new pathways in manufacturing methods, illuminating ingenuity and information sharing so that a growing community of contemporary designers can better tap into a rich history of craftsmanship and unique material knowledge across the continent."
With support from Lagos State, DWL is a subsidiary of Essential Media Group, and the festival is committed to building a culture of innovation in Lagos and promoting the city as an international hub for design.
---
Read Also: Losing Daylight is set to host a Pop-up Exhibition of Nigeria's film history on Independence Day
---
Design Week Lagos 2023
This edition of DWL is set to take place in various venues across Lagos from October 19-22, 2023 with the theme; Africa Design, The Future. This year's festival will explore design, culture, and technology, and experience a realm of creativity and innovation from the perspective of Africa.
DWL 2023 Student Competition
Following the announcement of this year's edition of the festival, it also announced the DWL 2023 Student Competition with the theme 'Workspace Building: Innovation in Today's Africa.'
Visit the application link for info on how to participate in the student competition and stand a chance to win "an award, paired with a professional mentor and a cash prize."
Submission Deadline: October 7, 2023⁠
---
Visit designweeklagos.com to register and follow designweeklagosofficial on socials to stay updated.
---
Read Also